Sales Volume and Prices Increase "Across The Board"
Higher-End Real Estate Leads the Charge
The first half of 2015 is on track to have an over 20% increase in sales volume (number of sales) when compared to data from the previous year.  Observing sales data through the end of June, it is noted that the number of sales (homes and building sites in Teton County east of the Teton Range) has increased from 230 in number at this time last year to 280 in 2015. The combination of this trend and an over 43% increase in the average price of the aggregated data created an increase in the dollar volume of sales of 51.69%. While all segments of the Teton County Real Estate Market showed solid growth in pricing and sales numbers, the upper end or "Resort" segment of the market showed the most robust growth. This was largely due to a change in composition of the sales inventory (more luxury properties) as opposed to simple appreciation (although strong appreciation was certainly documented).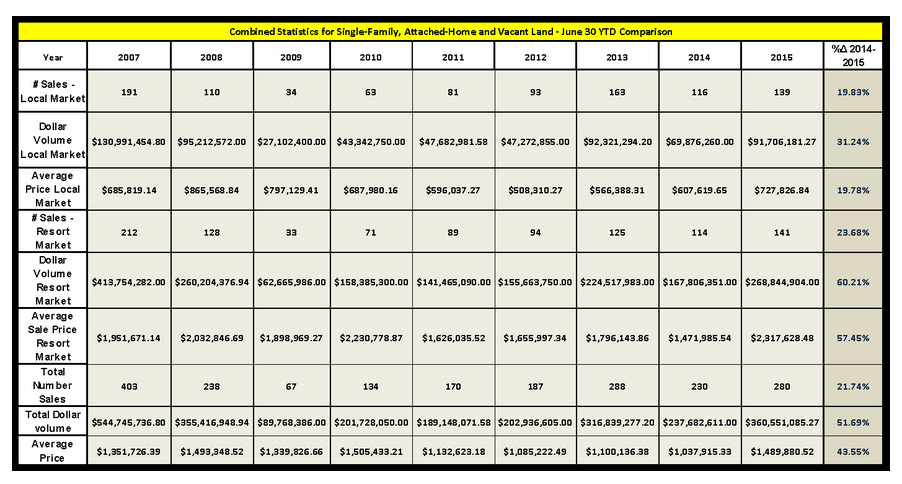 Andrew Cornish – Broker
PO Box 9467 | 155 E. Pearl,
Suite 10
Jackson, WY 83002
(307) 733.8899
(307) 413.7799
Linkedin

Data provided by Rocky Mountain Appraisals, Teton County's leading valuation firm: www.rmappraisals.com